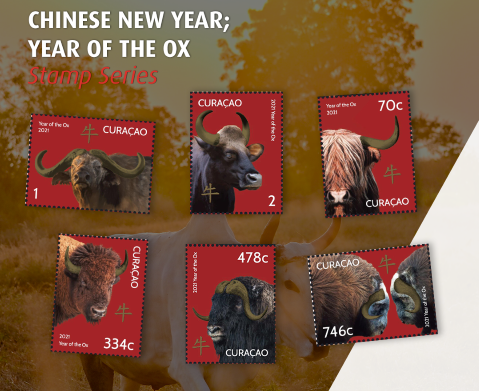 Chinese New Year 2021 – Year of the Ox
People born in the year of the Ox are known for their honest nature, also for diligence, dependability, strength and determination. These reflect their traditional conservative characteristics.
This beautiful stamp series is dedicated to the celebration of the Chinese New Year.
Designed by Marcel van Duijneveldt